GRATIS VERZENDING vanaf 50 EURO
Geen producten gevonden...
Inloggen
Als u een account bij ons heeft, meld u dan aan.
Dont have an account? Registreren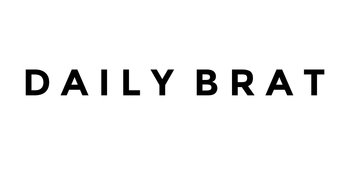 Daily Brat
Daily Brat is an Amsterdam based baby & kidswear label.  We offer beautifully crafted and curated collection of future classics for girls & boys.
The philosophy centres on high-quality natural fabrics (organic wherever possible), all fairly produced in Portugal, modern, timeless shapes and well-made pieces that work great in your wardrobe season after season.
Schrijf je in voor onze Kids District nieuwsbrief!
Blijft up to date over nieuwe items en acties!